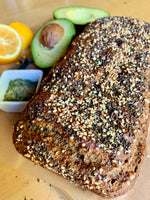 There. I said it. This is a gluten-free, paleo bread that is so delicious that your family will ask for it and have no idea it is healthy.  Sweetened with honey, it is a guilt-free pleasure. 
---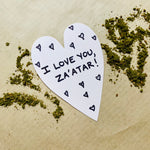 It's time to get your za'atar game on.  Here are recommendations for working za'atar into your daily repertoire.  Whether you are baking, cooking or just assembling a meal, you can uplevel your menu with the greatest of ease. 
---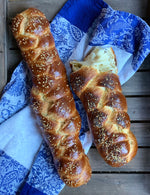 This is my no fuss, tried and true challah recipe. When I teach classes, I always start with this recipe as it is so forgiving and a real crowd-pleaser. The loaves are not too sweet or dense.  Just light, fluffy and utterly delicious.  And the Ungapatchke Challah topping adds pizazz! You can't go wrong. Seriously, you got this.