Susie Fishman

Tags:

al;, almond, almonds, APPLE, baking bread, baking spice, board, brain-healthy, Castelvetrano, jewish, no bake energy bites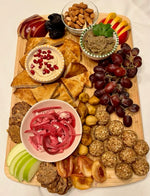 A celebratory board created using the Seven Species! The Jewish holiday of Tu B'Shevat is the festival during which we celebrate the renewal of nature and the coming of spring.Tu b'Shevat is a day to remind ourselves that it is our duty to care for the environment. Children often think of it as the birthday of the trees! 
---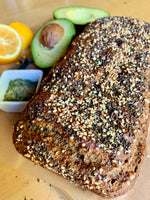 There. I said it. This is a gluten-free, paleo bread that is so delicious that your family will ask for it and have no idea it is healthy.  Sweetened with honey, it is a guilt-free pleasure. 
---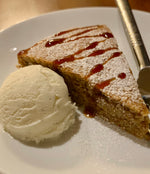 This is the almond cake version of a basic cookie recipe. Get spicy and dress it up with the flavors of the season!