Susie Fishman

Tags:

baking spice, gluten-free, jewish, jewish recipes, kos, kosher, kosher food, kosher soup, kosher spice, lentil soup, shuk, soup, spice, spice blend, vegan, vegetarian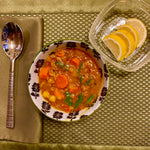 At our house, we call it "The Soup". A warm blend of turmeric, cumin and spices from the shuk give this hearty, vegan soup an unforgettable flair that will have even your reluctant vegetable eaters asking for seconds.  It is so jam-packed with fiber rich vegetables, it is almost a stew. 
---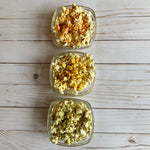 Put some POP! in your popcorn. Sprinkle generously with Meet My Kneads® sweet and savory blends. Pictured here with Zayde's BBQ®, All Shuk Up® and Meshuga for Mexican® . 
---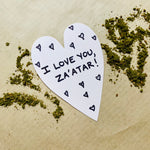 It's time to get your za'atar game on.  Here are recommendations for working za'atar into your daily repertoire.  Whether you are baking, cooking or just assembling a meal, you can uplevel your menu with the greatest of ease.